Here is another Photoshoot of one of my favorite Cover Bands, "Single Income" playing at Beaches of Mornington.
On this shoot I used the Lumix LX7 for the Non-Flash Shots of the Band, which is a great compact camera for low light.
A full Flickr Gallery of Photos can be viewed here:
Flickr Photo Gallery of Single Income Band May 16th 2014
Further information about Single Income can be found at their Facebook Page:
EQUIPMENT:
Sony Alpha A-77 Camera
Tamron 24-70mm F2.8
Sony HVL-F43M Flash
Gary Fong Collapsible Lightsphere Diffuser
Panasonic Lumix LX7 Compact Camera
This shoot was the first time we have done Flash Photography using the Gary Fong Lightsphere Diffuser.
This diffuser is a largeish Tupperware Bowl apparatus which is semi-transparent, but seems to work reasonably well. It definitely gives better results than a standard Stofen Diffuser.
The following video gives a run down of this lightsphere device.
We used the collapsible lightsphere with its white dome turned down into the bowl to give more forward power, as the ceiling in the venue is high up and will not give any reflected light.
The collapsible version can easily be carried in a coat pocket, and is not overly huge to have on a camera while walking around a venue, with the pull tight velcro attaching system being very secure.
All of the Party People shots, as well as the Flash Band shots, were taken with this Lightsphere Diffuser attached to the Flash, and all shots were done with the A-77 camera in full manual mode.
On this shoot we also used our Low Light Compact Camera, the Panasonic Lumix LX7, for all of the Non-Flash Band Shots.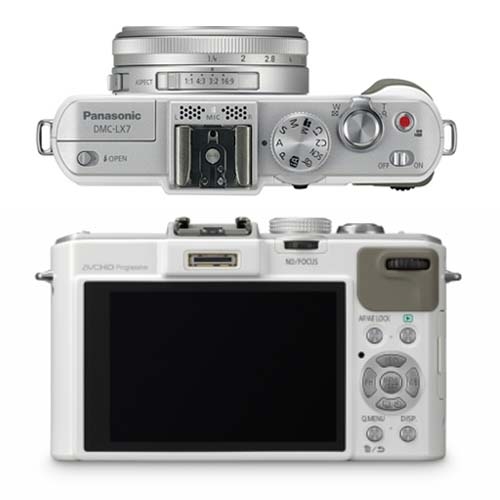 The LX7 is a great little camera and seems to give better results than putting an F1.8 35mm Portrait Lens on the Sony A-77, which we have tried previously.
The main way it is better is not so much in its focussing and clarity, but in that way it creates an overall ambient low light in the photo, which is not dark or full of stark contrasts in each picture.
All shots with the LX7 were done in manual mode at F1.4 Aperture, Shutter Speed of 1/60 to 1/125, and ISO settings of 400 and 800.
To see pictures taken with the F1.8 35mm Portrait lens for comparison, see our previous Flickr Album of Single Income at the following link:
Flickr Photo Gallery of Single Income at Beaches in April
The Lumix LX7 was the first camera we ever used to shoot bands in low light, and it is definitely going to be in our kit bag for upcoming live band shoots.
Last but not least, I encountered my first on the job painful injury during this shoot.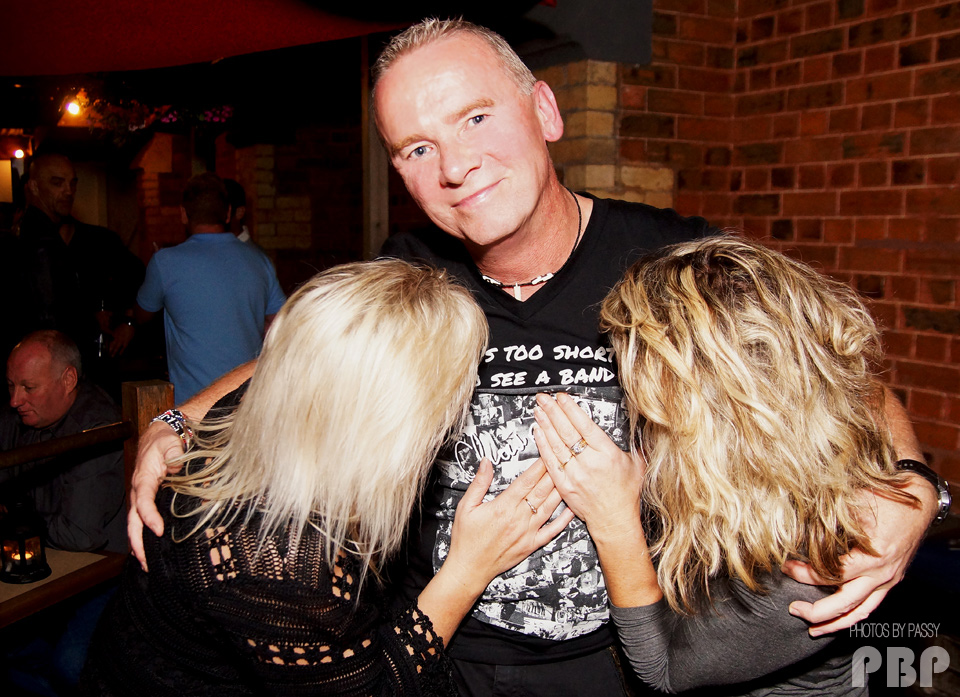 The two impromptu models were supposed to pose with me, with them pointing at the Band Photos T-Shirt in amazement. This T-Shirt was designed by my photographer friend Eric Chowie. However the women decided to play a nasty trick afterwards, and they both bit me very hard on the chest, immediately after this photo was taken. It really really hurt!  (Luckily there was no damage done to the designer T-Shirt.)
Subscribe
If you enjoy visiting Photos By Passy, why not get a free subscription to the website.
You can then receive notifications of new items and updates directly to your email address.
Go to the subscribe area on the left hand sidebar, (or down the bottom of the page if using a mobile phone), fill in your email address and then click the "Subscribe" button.
Enjoy,
Passy