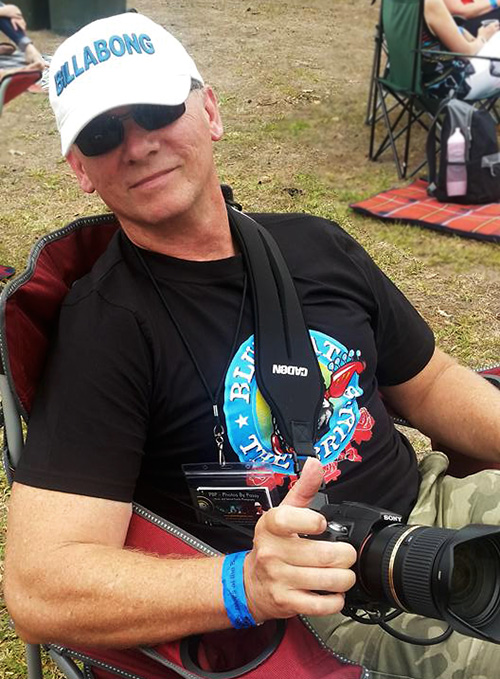 My name is Paul Passy, and my passions are Photography and Music. I live in Melbourne Australia, and my "day job" is teaching High School Photography, Multimedia and Information Technology.
I love helping people be creative and realise their full potential.
In my spare time I run a team of people at PBP Photos By Passy.
We cover Photos for Musical Performances, Birthdays, Parties, Sports, Venue Patrons, Modelling Portfolios, Retail Shops, Rodeos, Cars, Fund Raisers, Events, and Functions; as well as doing Post Processed Photo Booth.
We also specialise in Live Music Videos for Bands and Venues.
Our prime objective is to capture and share great events.
We also teach Photography and Video-Making and there is a growing number of "How To" lessons on this Website.
(Click the "How To" button at the top of this page to access them)
Photography Portfolio
Examples of our work can be found in the following Flickr Albums:
Flickr Stage Show Photo Gallery
Flickr Band Performance Gallery
Flickr Venue Patrons Photo Gallery
Flickr Birthday Parties Photo Gallery
Flickr Modelling Portfolio Gallery
Flickr Retail Shop Photo Gallery
Flickr Photo Booth Photo Gallery
Our full Portfolio of Photos can be viewed at this link:
If you are a musician, or anyone who needs a birthday, special event, or venue patrons photographed, (to obtain images for sharing on the web), then please get in touch via the Contact Page.
If you are a Photographer, you will enjoy reading the Equipment and Post-Shoot Notes at the end of each Photos Event that is contained on this website. You can also find useful information and free tutorials in the "How To" section of this site.
PBP Video Productions
If you are involved with music then we can do a video capture of your next performance event.
Our prices are competitive, and we do not accept payment unless you are completely satisfied with the final Product.
Our Video Product will help you with promotions, marketing and sharing with your fan base.
People don't just come to see a musical performance, they come to listen to the music!
Photographs are great, but a Performance Video Production provides the full experience: Sound, Vision, and Audience Involvement. It is by far the ultimate marketing tool that a Band can invest in.
To find out more, go to the Videos page on this site, as well as the following Video Portfolio:
Assistant Photographers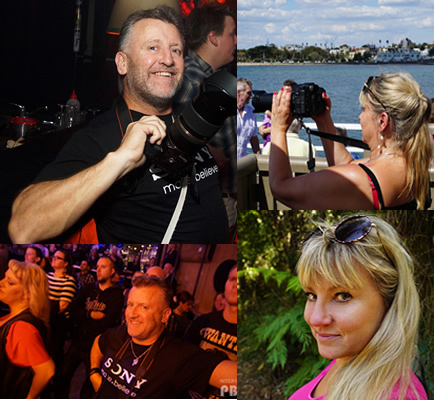 On many shoots there are two PBP Photographers; myself and one of my two assistants: Michael or Nicki.
Michael "Strawnie" is one of my best friends and a brilliant Travel Photographer. Together we have traveled throughout South America and Africa. Many of our travel photos have been added to the PBP Flickr site, and showcase some of our collaborative work.
Nicki is my partner and a great all round Photographer. Together we have undertaken many photographic expeditions, and many of our photos can be found on the PBP Flickr site.
Assistant Videographers
For multi-camera Video Shoots there are a number of people who work with us on various projects: Nicki, Rozzie, Desiree, Wendy, and Deb.
Our Videograpers have a history of involvement with the Entertainment Industry and understand what makes for a perfect capture of a great performance.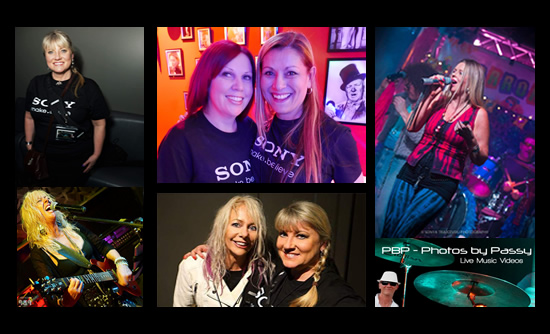 Also known as "The Lovely Camera Ladies", they all have a deep love of music and are extremely reliable and professional.
Please direct all enquiries to us via this website's Contact page.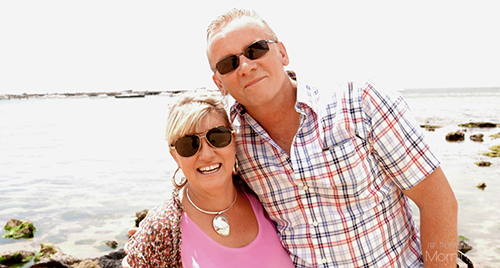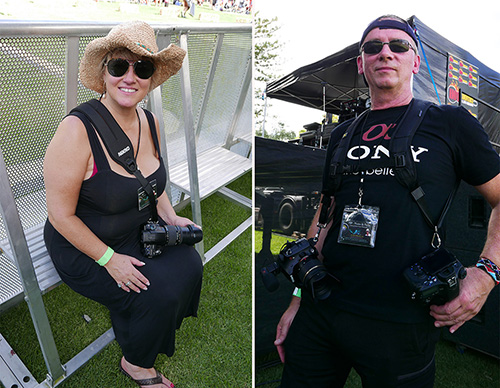 Great Things Happen When You Work with Great People!
Enjoy,
Paul Passy